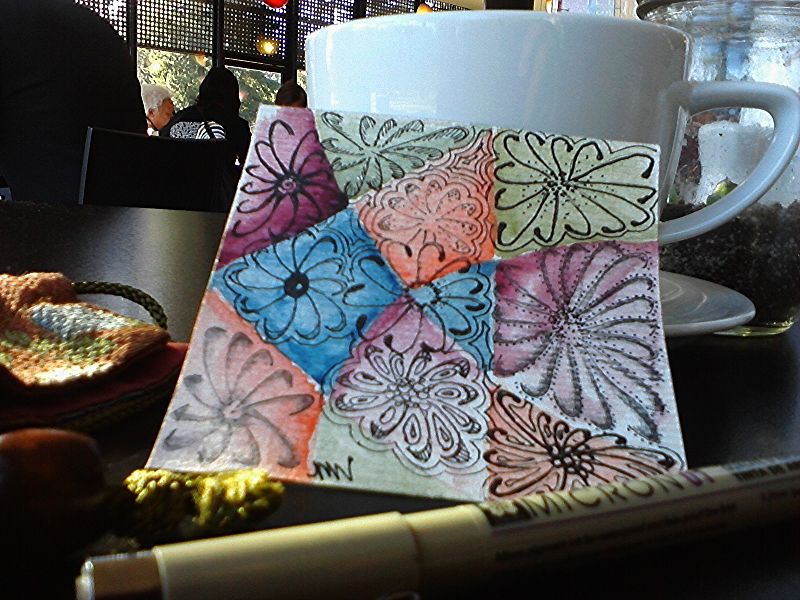 I had a leisurely afternoon at the museum cafe today so I got busy with "joy", the pattern of the week for the
Made by Joey challenge
. I'd never seen this pattern before and this is my first time posting to her challenges.
I'd just intended this piece as an exercise when I started it, practicing on a throwaway piece of textured cardstock, trying out different variations within the given string. I started turning the tile around and the string reminded me of a motley pattern, the patchwork pattern from the Commedia del'arte Harlequin costume.
Then the textured paper seemed to be in need of color. Such is the journey of Zentangle...you never know where it's going to lead you.