...and playing catch up.
Monday is my day to chill. It's my day off and my day to spend a leisurely morning at the cafe with my coffee, computer and sketchbook. This is my comfort zone. It's also my procrastination zone, my black hole of Pinterest zone. This is where I chase after inspiration.
The artsy blogosphere is chock-full of challenges to inspire my creative juices. "It's a String Thing" is a great one for me. I have a love/hate relationship with strings. I absolutely love their purpose in getting pen to paper and vanquishing the sometimes intimidating blank page, but often I find them constrictive. I tend toward the organic and I'm inspired by pieces that "think outside the string", where you know it's there but it dissolves into the piece.
Then there are times like this where I just have to embrace the string and challenge my fear of graphic boldness, like my intro pic above:
It's a String Thing Challenge #73 puts forth the patterns "schway" & "paradox" using string 68
I've yet to submit any piece to "It's a String Thing" as I keep missing the Saturday submission deadline.
Here are some pieces I have stored up. I'm putting them out here now so I can commence with new challenges and find my post rhythm.
This is the first attempt at challenge #73. It represents that trend I seem to have developed of similar but different initial attempts. I've got to break this one out of the box.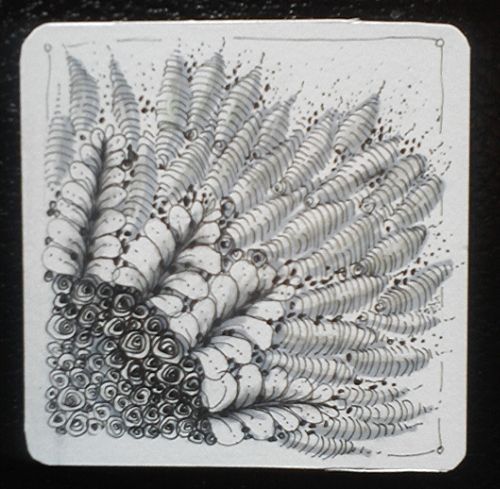 This was a
Square One: Purely Zentangle
challenge. The pattern is "Indy-rella", those stripey-wormy pods. Not one of my favorites and it took me a couple of attempts to get here, but I kinda like it.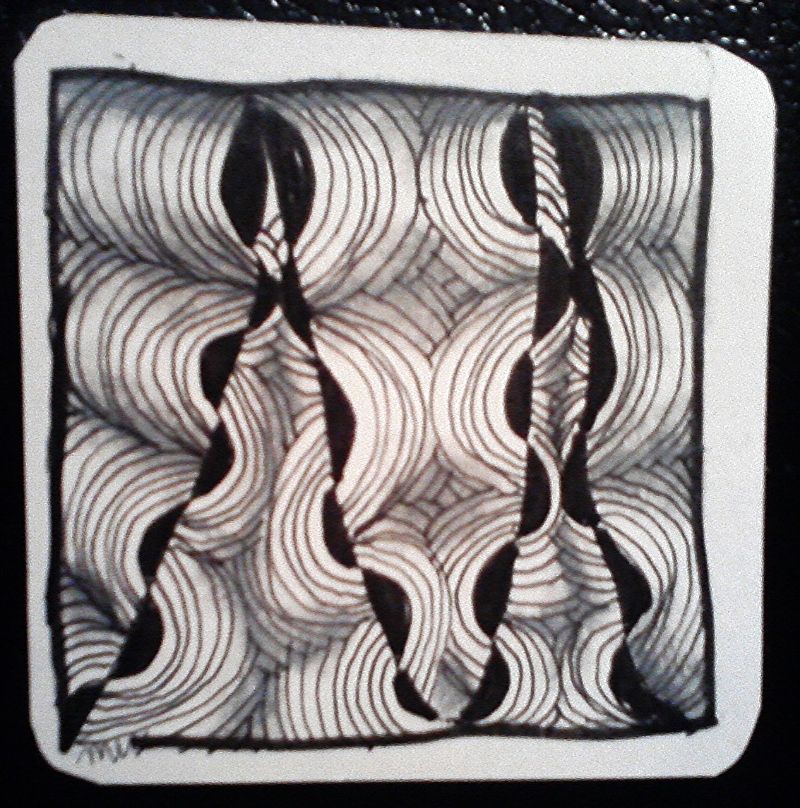 Another Square One: Purely Zentangle challenge: use the pattern "crescent moon", a I love this pattern.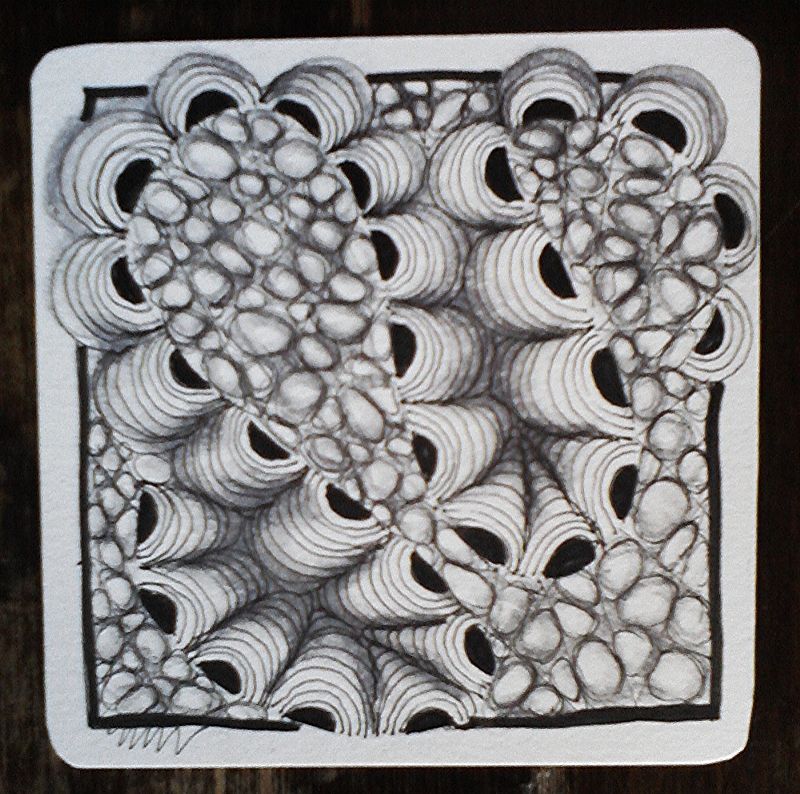 This next one was the first Square One Challenge I submitted to-"Ing" was the pattern of the week.
This next one was a challenge from "I am the Diva" a while back. It was to use your non-dominant hand. In this case I drew this with my left hand. Jeez this was awkward. It wasn't until I was finished and started to photograph it, when I turned it around and saw this creature inside. I like this.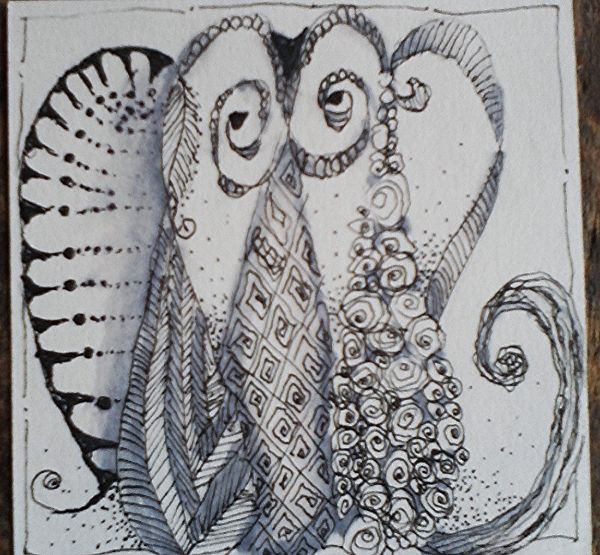 This next one is String Thing challenge #71 using the pattern "Arukas" with string #69.
Next is a Square One challenge using the pattern "Ahhh". The other pattern "Tootle" happened to pop up on my tanglepatterns.com email news feed that day as someone had commented on it. I was instantly smitten. I'd never used either of these ones before.
Alrightythen...let the games begin!