I read this somewhere years ago.
The holidays always amp up my creative mojo...usually. This year? not so much. not sure why. So I am chasing inspiration. Last year I discovered the art of Zentangle-little works of art created one stroke at a time-and hoarding them in my sketchbook.
Recently I discovered a couple of blogs, websites and facebook pages where prompts and challenges are issued weekly to inspire little bits of artistic productivity. I've been stalking a few over the last several months but never participated until I posted a few challenge responses to Square One: Purely Zentangle. I've been enjoying it so much, being inspired by all of the lovely work and sense of community.
So here it begins. My space to maintain my inspirational pace. It usually happens over coffee and the internet at my favorite morning spot.
These are a few of the pieces I've done over the past month: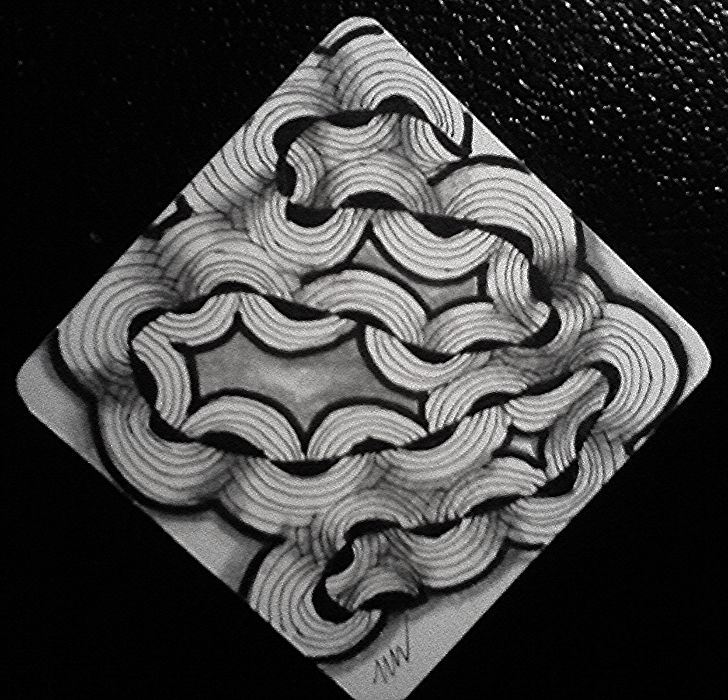 This is was one of the first pieces I created to submit to
Square One: Purely Zentangle,
a facebook group that inspires a back to basics approach to Zentangle. Each week one focuses on a specific pattern in the 3 1/2" x 3 1/2" square format in black & white (and the grey tones of shadow) on white paper. My current journey began with getting to know Crescent Moon-one of the first patterns learned if you follow the lessons. I didn't do that. I've been ADD'ing it all over the map of tangles and doodles.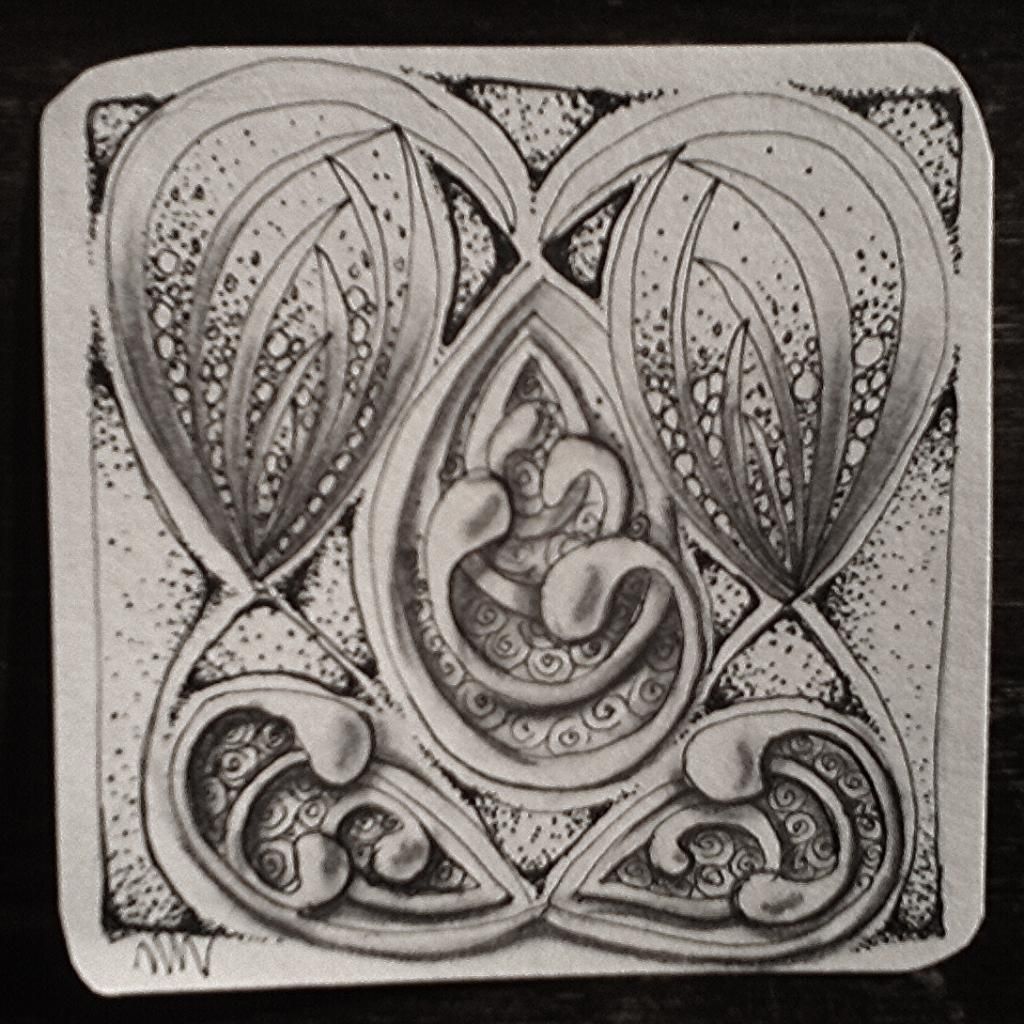 This is a piece that was inspired by "It's a String Thing", the weekly challenge set out by Tickled to Tangle. The challenge issues the string (the foundation framework) and the pattern(s). This one was difficult but also quite fun. This was Challenge #72, using string #72 with patterns "Mooka" & "Uncorked". I love "Mooka" but I have a hard time with curves. My sketchbook is full of sad pages of practice "Mooka". I tend to get frustrated if I don't get something right the first couple of attempts and my ADD promptly moves me on to search for that next thing that speaks to me, even though I know full well that the more difficult something is, the greater the reward once vanquished. I love how this turned out. It was my first time drawing "Uncorked" so this was a very rewarding challenge.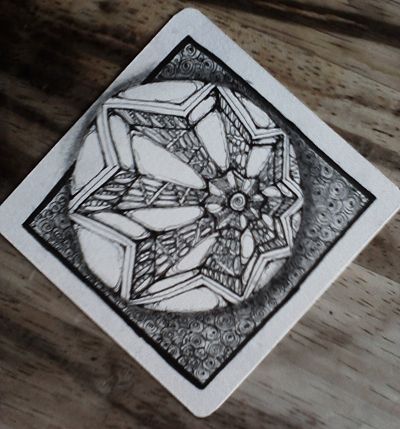 This is my favorite piece so far. It was inspired by Square One and the first time I ever submitted anything to anywhere. This was not an easy challenge, which was to use the pattern "Gneiss". I didn't like the pattern at all, but I was so inspired by the way others were using it that I kept at it.
This is where the journey began.