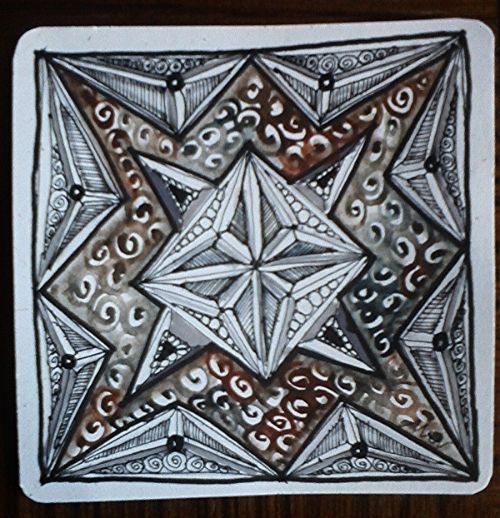 string # 82, Fassett and Phroz
... yet another TangleBomb.
I added a little painterly Printemps, inspired by the Diva's previous challenge to think outside the toolbox and use new tools. I tangled with watercolors for the first time ever and really liked the result.
I've also been inspired into going back to old challenges from the Diva and It's a String Thing and try to incorporate them into new challenges. I'm playing a bit of catch up over at the Square One-Purely Zentangle facebook page. The pattern of the week, last week, was "Strircles".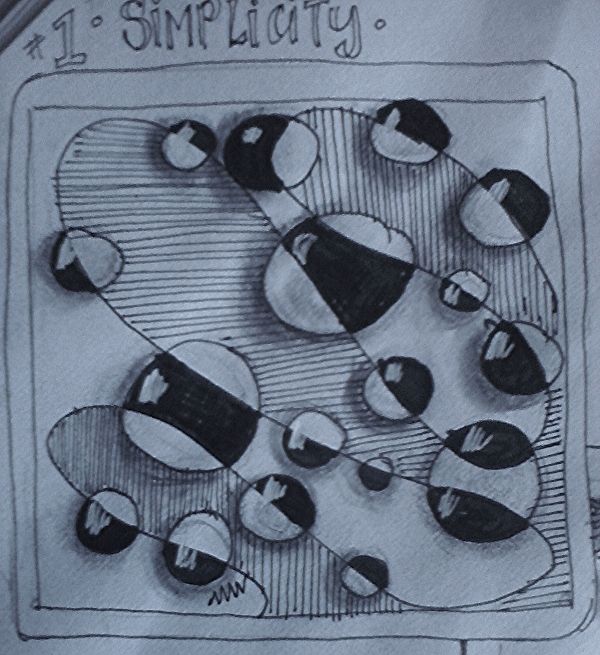 I used "Strircles" to also represent Simplicity~ Diva Challenge #1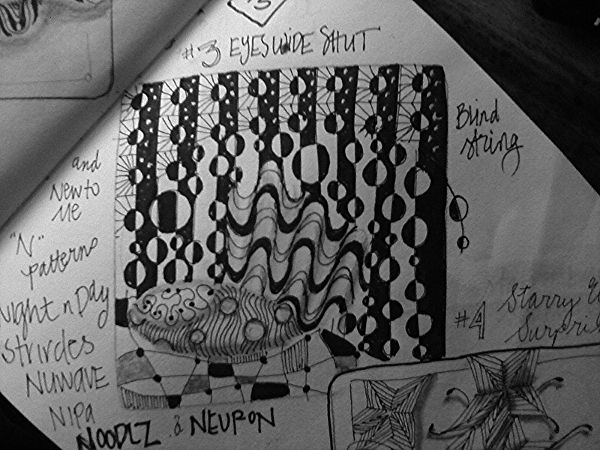 Diva Challenge #3-Eyes Wide Shut: draw a blind string
&
That's New to Me week 8: N patterns with some more Strircles
for Jane Monk's One Tangle: 52 tangles in 2015 facebook page challenge
Lastly, something borrowed? Jane provided this string for her challenge this week:
This would make a great banner for my blog.
Thanks for stopping by! Your comments are greatly appreciated.