The challenge this week from S
quare One: Purely Zentangle is
to explore the pattern
"Quandary"
, the rice/petal shapes arranged in triangles which then sort of form into a flower motif.
This piece really was a quandary.
This was the first attempt: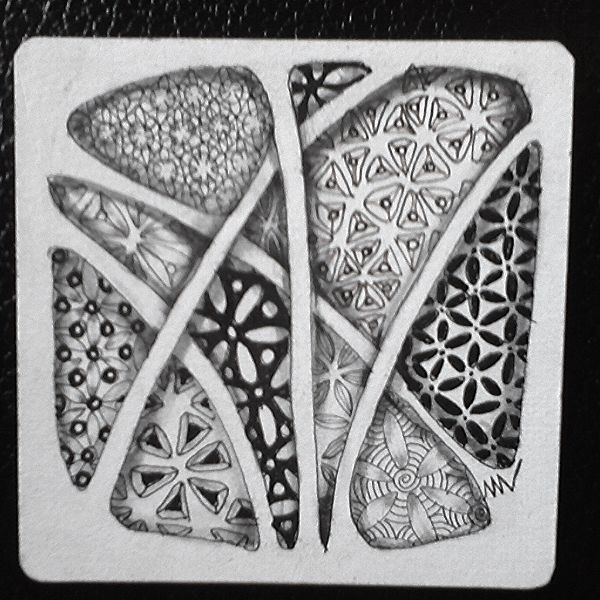 I already had the "Hollibaugh" string drawn out with one segment filled with "Tripoli", so it seemed like this tile was destined for "Quandary". I liked the way the spiral looked in the corner and wanted to explore it in a larger area and started a second tile.
At some point I got
distracted
inspired by a piece I saw on
Lily's Tangles
and wanted to try "Hazen". After a Google-thon, searching for non-existent step-out instructions, I just tried it on my own. That was the real quandary. My "Hazen" was a bit of a train-wreck, but I'd spent a lot of time on it. It was a very relaxing tile to work on even though it didn't really come out the way I was hoping. I was trying to work in some contrast and ended up losing Quandary a little. No worries though, such is the journey of Zentangle.