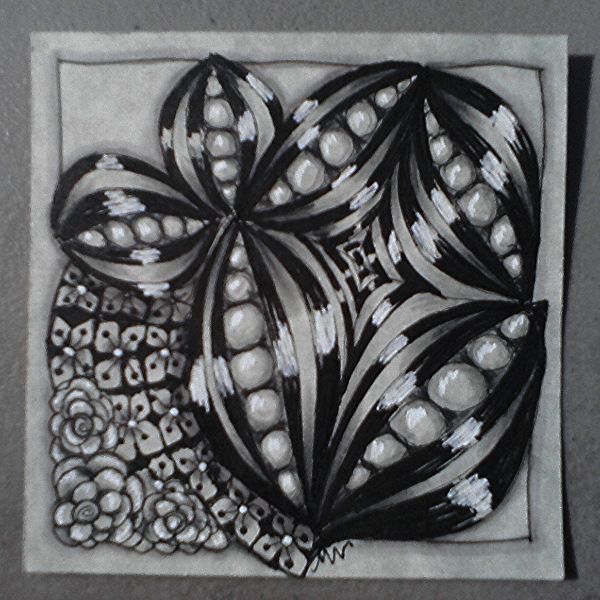 Inapod, Buttercup, Puf & Poser
string #76
Once again, the string challenge really made me work. Four patterns to use within the given string. No matter how I played it I couldn't "lose" the string or get all those patterns placed with any kind of finesse. I almost gave up. There were a lot of fits and starts with this one and after much frustration, procrastination and noodling around on the internet, I found inspiration from two artists whose work I really love.
I saw
this
on the Square One: Purely Zentangle facebook page which led me to the great AHA! moment. Many many thanks to Margaret Bremner for sharing her string strategy. You wouldn't know the string was there.
That's
what I'd been aspiring to from the beginning with the strings. Then I saw
this
tile by Helen Williams. She's another artist who really thinks outside the box.
Then it emerged. I love when that happens.