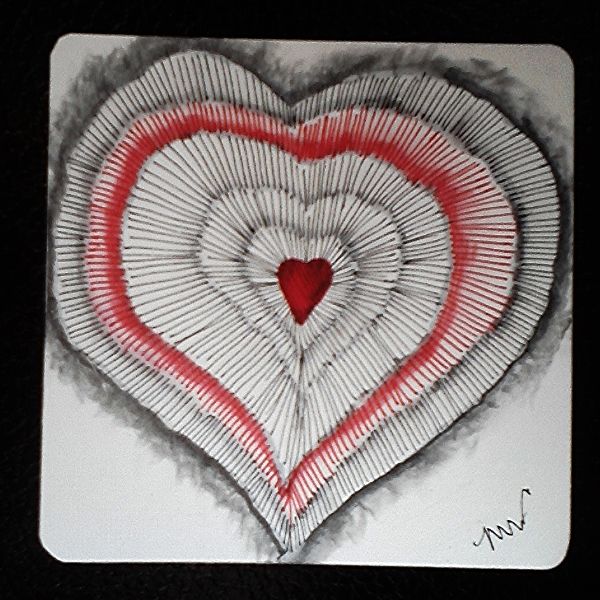 This weeks challenge at
I am the Diva
is a UMT~Use My Tangle. The pattern is called "Athitzi" , submitted by Seven.
The heart, oddly enough, was my idea. I do not buy into the whole Valentine's Day concept, but I'm sticking with my plan to create Valentine inspired designs. Several of my favorite blogs are issuing challenges using heart themed patterns and this is what's in my toolbox at the moment.
I was quite amazed to see how many heart themed patterns there are out there and how much fun they are to draw.
I'm really liking "Athitzi". It's so versatile and really relaxing to draw. I want to keep doing more and since resurrecting my art school set of Rapidograph technical pens, I'm jazzed that I managed to clean 15 years worth of gunk out of them, I'm enjoying playing with all the line widths.
This is the challenge for
Made by Joey
: using heart-y tangles.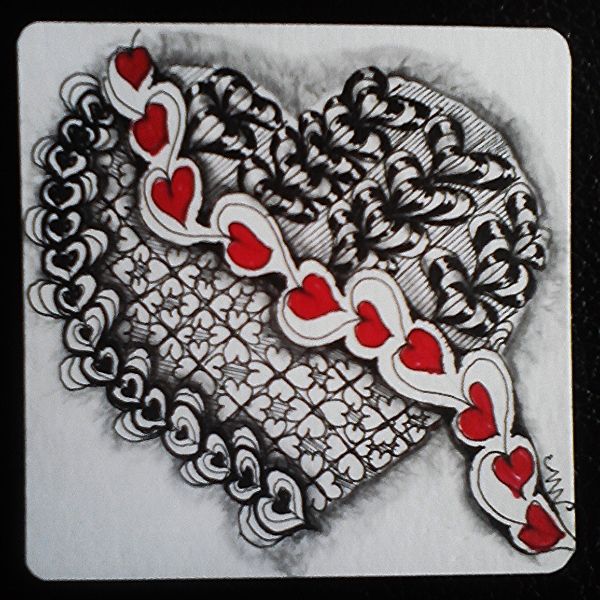 Made by Joey Challenge #46