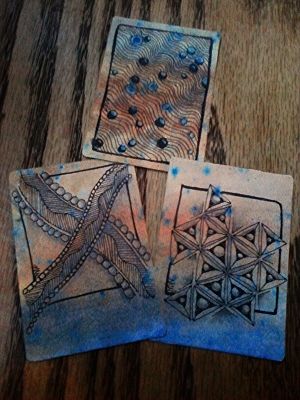 Diva Challenge #232 Audio Meditation
guest blogger Holly Atwater
I actually had no intention of doing this challenge tonight, but I was at the cafe with a couple of drawing tools and read the challenge and I was intrigued. Guest blogger Holly Atwater has a series of audio meditations we were challenged to use for this one. We had a couple of choices and I, of course, being a type A over-achiever, did them all.
I enjoyed doing it. I was completely zen. I used my watercolor ATC's. I guess it's my thing.
Oh, and here's one more from last weeks challenge-the undulating tangles. It's a little weird that I've become sort of addicted to that dang "Kozy" considering I hated it the first time I was challenged with it.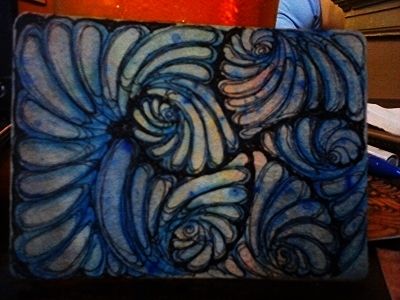 This is a page from my sketchbook. Instead of doing all the things I should have done yesterday. I did this: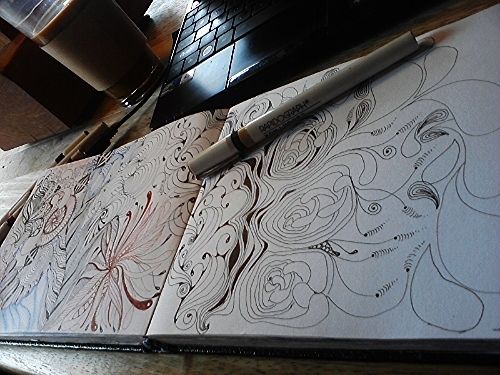 I think I need intervention.
Thank you for visiting my blog and leaving such delightful comments. They really make my day.