"Umble"
I'm back to using up some "tiles" I'd cut out of various cardstock a while back. The Diva's challenge this week is to use the old/new official Zentangle pattern, "Umble". Within the bands of "Umble" I used a variety of patterns whose names escape me except for "Sandswirl" in the middle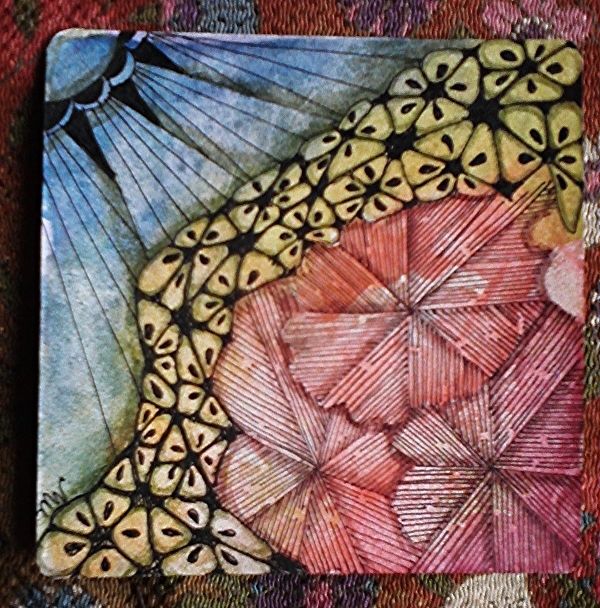 "F" patterns: Frost Flower, Florez, Footlites
For this weeks TNTM Challenge I used one of the watercolor wash tiles I'd created for last week's Diva challenge,
again letting the colors determine the string.
I chose to use "Frost Flower", a new pattern by Karry Heun that was just published on
Tangle Patterns
today. I also used "Florez" by Cookie and "Footlites" by Carole Ohl.
"Cornerz" Monotangle
This weeks Made by Joey Challenge is to create a monotangle using the pattern "Cornerz". To change things up a bit, I broke out the white gel pen on a cardboard colored tile I'd cut out of some scrap cardstock I found at work.
Thank you for stopping by. Your generous comments always make my day.