Diva Challenge #220
Continuing on with my water colored journal page, here's a tangle pattern called "All Boxed Up" by CZT Alice Hendon, this weeks "UMT" challenge at
I am the Diva.
I like using stacked strings when no string is determined by the challenge. Coincidentally, Alice is also one of the admins of the
Stacked and Tangled
Facebook group.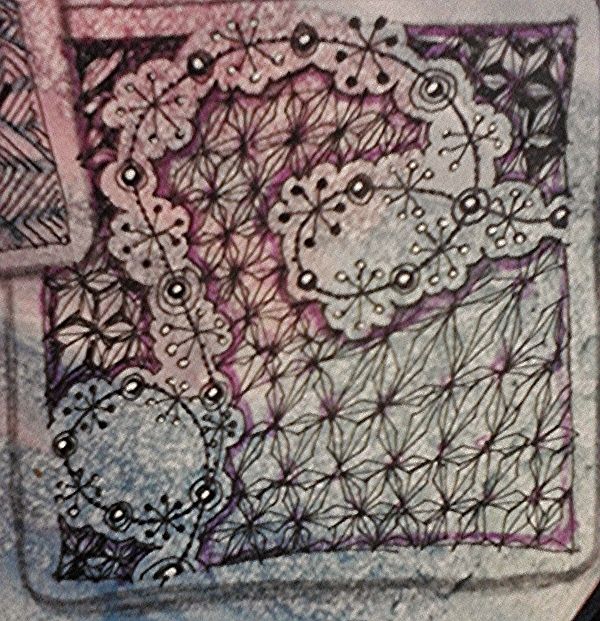 Made by Joey #63
celebrating June using string #006 and any "J" patterns
I chose a couple of new patterns, "Jax" and "Japan Diamonds" to fill the last "tile" on my journal page for this weeks challenge at
Made by Joey.
It was a creative and coffee fueled morning at the cafe. My favorite way to start my day off.
Thanks for stopping by. Your generous comments always make my day.