"Beads of Courage"
This weeks challenge brings awareness and is a tribute to Beads of Courage, an Arts in Medicine that supports kids with chronic or life threatening illnesses and their families. Instead of rewarding children with stickers or lollipops when they face a medical hurdle or procedure, they receive a glass bead that represents that part of their medical journey.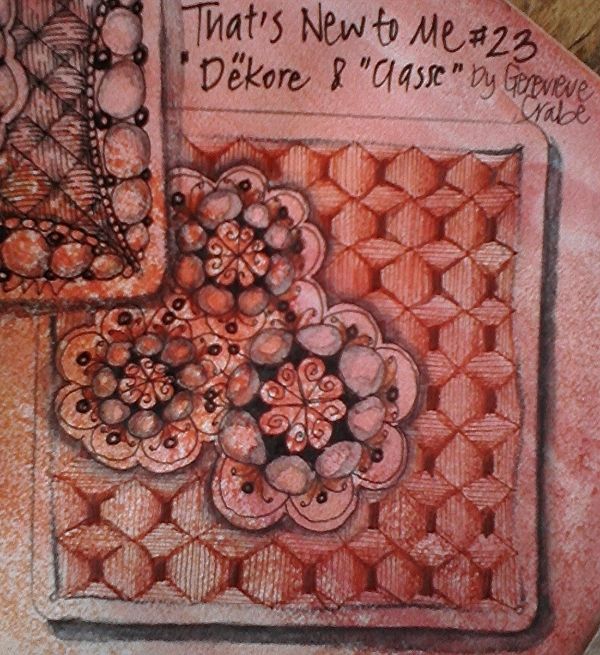 a new "D" pattern and artist focus on Genevieve Crabe CZT
I chose "Dekore" by Kari Schultz and "Classe" by Genevieve Crabe CZT, both new to me and completing this watercolor page in my sketchbook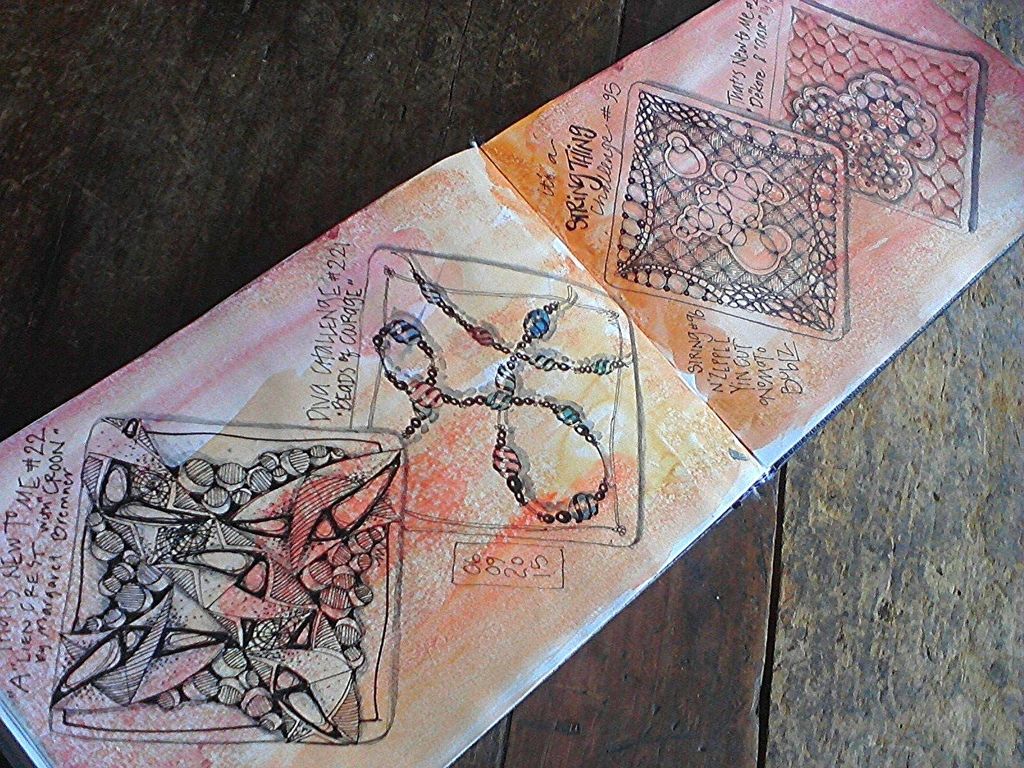 ...and finally: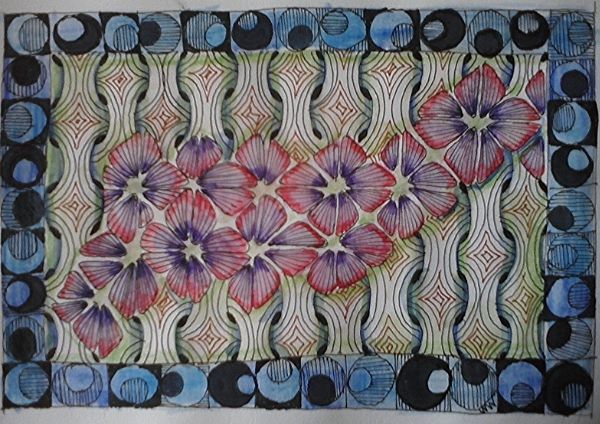 Mi2, Nymph & Ollove
Thanks so much for visiting. Your generous comments always brighten my day!