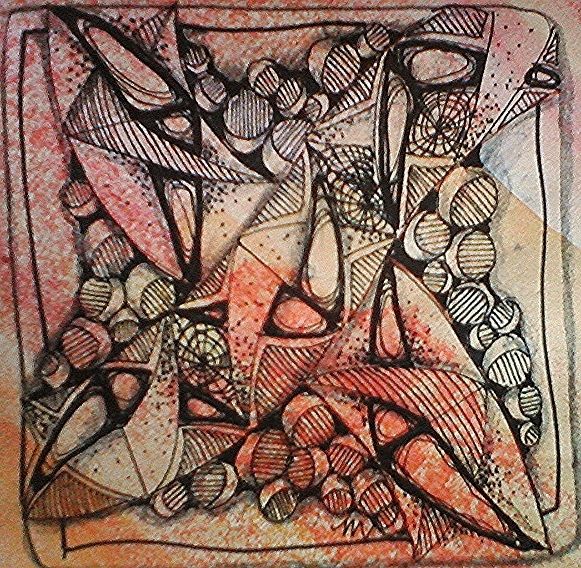 "A"lien Crest & Margaret Bremner's "Croon"
This was really an exercise in covering up mistakes and proving that there are no mistakes in the world of Zentangle. Alien Crest was new to me (as was Croon) and looked simple enough. I practiced it a little and then got down to business. It quickly became a hot mess. If I'd been working on a tile I probably would have started again, but it was the first "tile" on a fresh watercolor page in my journal so I muddled through. That's where the spiderwebs came in and then the light/heavy line work. It worked! Yay me!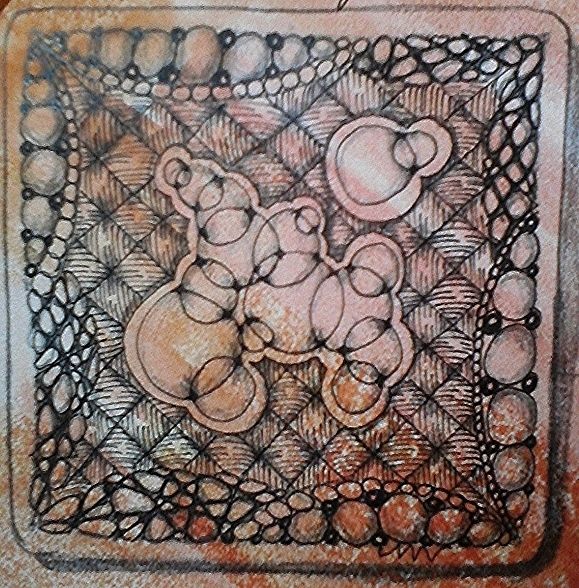 String #96
N'zeppel, onamato, yincut & bublz
I've been MIA from the String Challenges lately. This was a fun one. I love the ST challenges because I have to really work at getting all of the designated tangles into the string. It's always a challenge and I always feel victorious when I finish one, but sometimes I just don't wanna work that hard.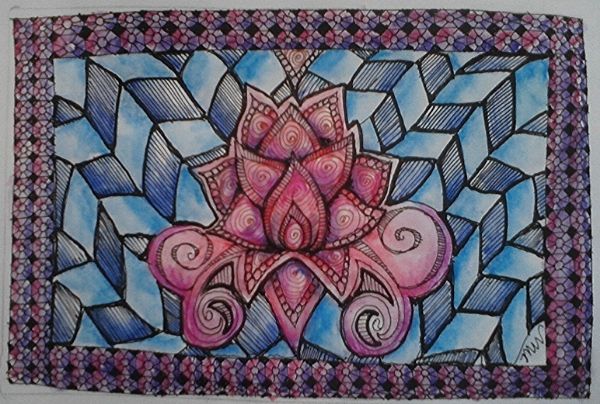 Diane & Carolein's Alphabet Challenge & Made by Joey #62
Jemz, Knightsbridge & Lotus Flower
I'm way behind on this challenge, but I took on an ambitious task with these ones because I'm doing them in a larger format and attempting to complete a series of note cards. This one was inspired by a Made by Joey Challenge from a few weeks back to create a card fit for a queen, in honor of Queen Elizabeth's birthday. I chose JKL patterns with a regal flair.

Thanks for stopping by. Your generous comments always make my day!