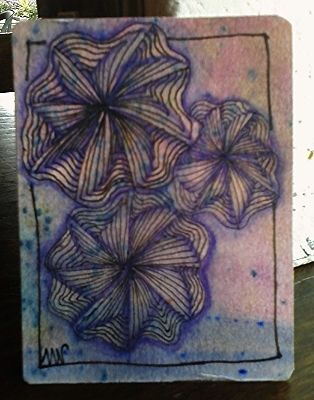 Made by Joey Challenge #76
"Maryhill" monotangle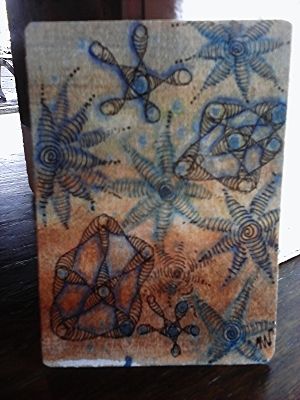 That's New to Me Challenge #35
explore a new X tangle-Lila Popcheff's "X"
and artist focus on Judy Murphy-"Starawn"
These were both fun challenges. I've never drawn "Maryhill" before so these are all new to me. I remember seeing a curvy "Maryhill' out there somewhere last week.
"X" and "Starawn" seemed destined to be together.
Thanks for stopping by. Your comments always make my day.