String 113
Patterns: Pots 'n Pans, 5n2 & Hollibaugh
scanned version


This was one of those challenges that seemed to know what it wanted to be from the get-go, for better or worse, as opposed to the "Make it Work" quandary I usually find myself in as Saturday evening approaches. 99.9% of the time, those tiles end up being far more interesting and successful.
I'm not really crazy about this one, but this month I'm trying to fit my challenges into my InkTober theme of following my instincts and not over-thinking.
I immediately saw an "M" in the string and made that a focal point. I've used Pots 'n Pans before and enjoy it's whimsy and this was a great opportunity to work on shading.
I'm still auditioning the library scanner and I can't say I'm digging it all that much.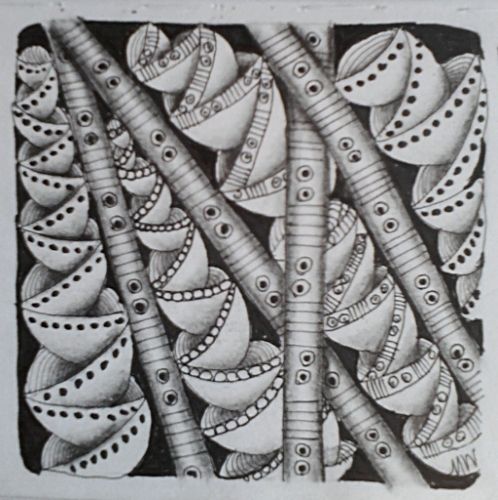 The photo with a little Photobucket sharpening.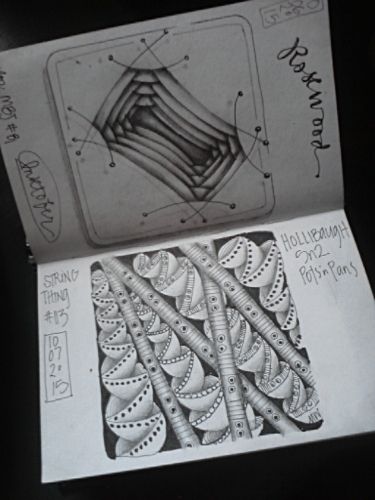 for Inktober Day 7
the beginning
Thanks for visiting my blog! Your generous and thoughtful comments always inspire me.