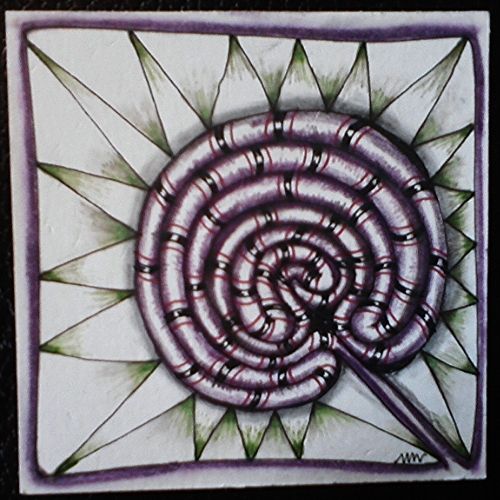 I am the Diva Challenge #215
Labyrinth
This weeks challenge at
I am the Diva
was to create a labyrinth to use as a string. Once I googled and doodled a few labyrinths I couldn't resist using Marasu, my favorite pattern to use in any coil.
Mostly, it's been another busy week at work. After weeks and weeks of the occasional shift in the cheese department, I officially have been offered the position of Cheesemonger (I love that word) at
The Market.
I couldn't be happier. I celebrate
by cooking
a lot...with cheese, of course.
I've managed a few windows to draw, but I've been mostly noodling around in my sketchbook.
Made by Joey Challenge #58
String #121 with Chimes
This was a fun challenge at
Made by Joey.
It's my first time using "Chimes".