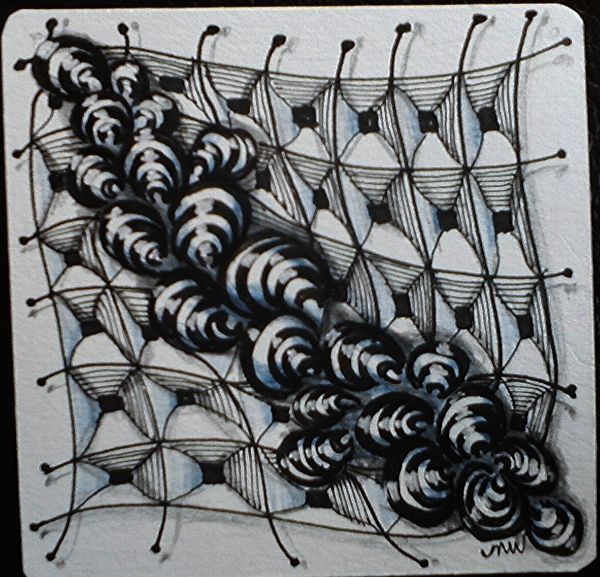 I am the Diva Challenge #217
Duotangle with "Dex" and "Bunzo"
I'm weeks behind on the Alphabet Challenge but I'm liking the way these ones are coming along. I'm loosely following a theme. They're a larger format (4"x 6") incorporating at least one border pattern and color, color, color. I've been using Aquarelle watercolor pencils.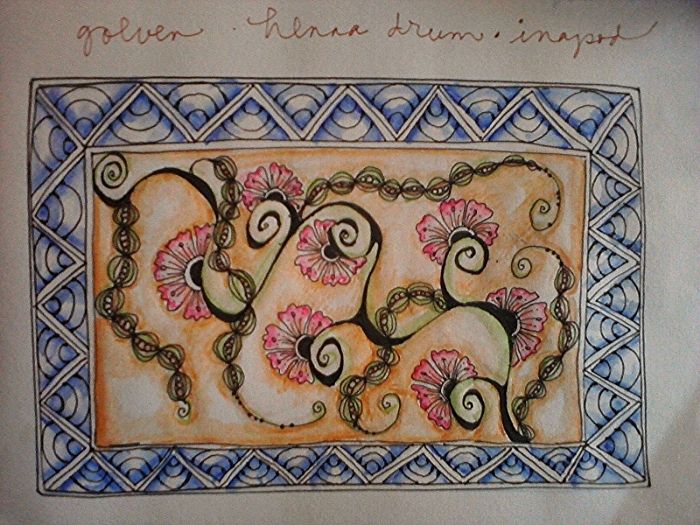 Diane & Carolien's Alphabet Challenge week 3: G,H & I
Didn't get through my weekly challenge list, but got a few more done.

...and a late entry I just now finished: