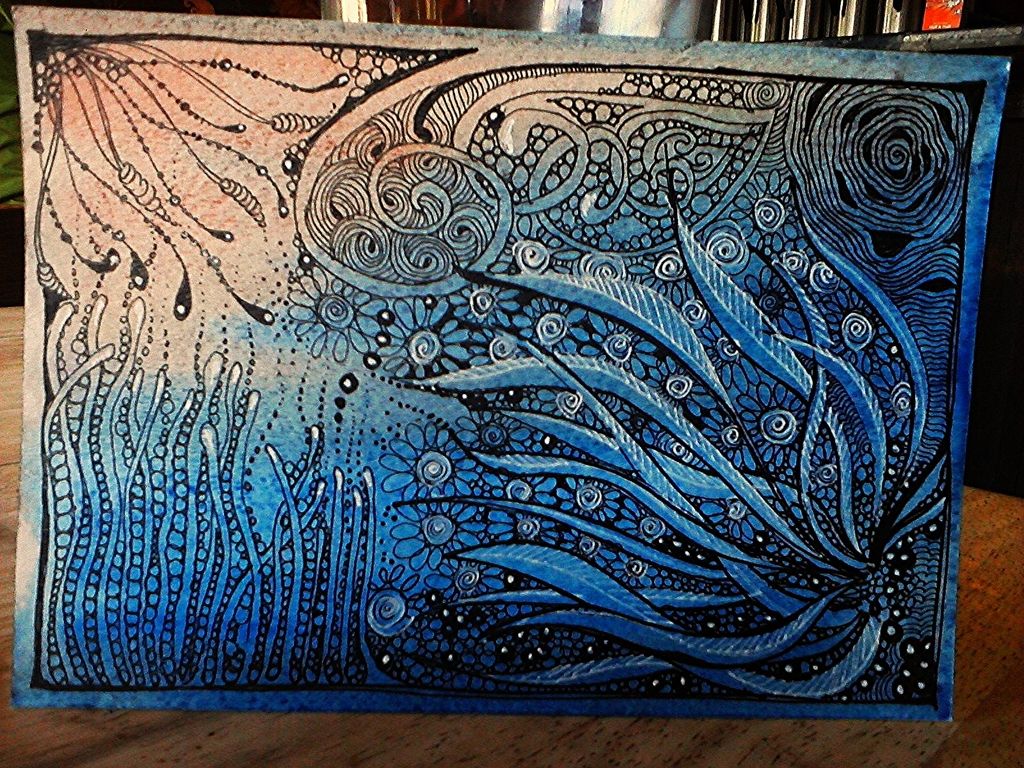 The week seems to be getting away from me again between work related study and sketchy internet access, this may be the only challenge I complete.
I've been spending more time on the
food blog
I've sadly neglected for a few months now. I'm focusing on cheese cookery as I continue to pursue the next phase of my foodie career as a cheesemonger at the market where I work.
I found the painted watercolor paper last night as I was trying to tidy up my worktable. I was in need of a diversion while watching marathon episodes of "The Ghost Whisperer", I have a very limited selection of TV channels, but I love ION Television, because it's usually got Criminal Minds or Law and Order going on all the time. I don't know which series The Ghost Whisperer usurped because I'd never seen it before. I'm on the fence...I couldn't get over the distraction of Jennifer Love Hewitt running around all over town looking like she's dressed to go to a party. I relegated it to background, waiting for something better to come on and I started drawing.
The watercolor wash made me think of water, somewhere just below the surface of a lake or river with a hint of sunlight. I started with Squid in the corner and just let the rest organically flow and grow.