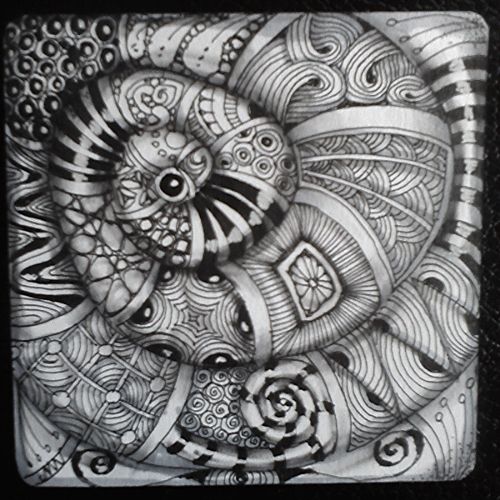 I made a sampler of sorts including the patterns:
Wud, Printemps, Sandswirl, Black Pearls, Nzepple, Crescent moon
& a couple of others I can't remember the names of
This week's challenge over at I am the Diva was to tangle a spiral. I need to do this more. I love spirals and always forget about them.
The challenge, it seems, with spirals is that they're continuous and open ended. Not a problem here since I took the easy way out and drew a series of bands intermittently across the great divide and created little boxes which were then easy to fill.
Thanks for stopping by! I love your comments.